IT'S TIME YOUR COMMUNITY KNOWS EXACTLY WHO YOU ARE AND WHAT YOU OFFER
When word of mouth and referrals run out, the StoryBrand framework is a powerful approach to marketing—enabling you to get more customers, serve them well and create lifelong fans.
The StoryBrand Framework and Marketing Made Simple Sales Funnel
In case you didn't already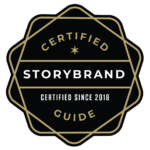 know, we are Certified StoryBrand Guides (the secret's out!), which means we utilize the proven framework and sales funnel strategy outlined in the Building a StoryBrand and Marketing Made Simple books to help business leaders like you see better results from your marketing efforts.

Tune into episode #17 of the Marketing Made Simple podcast where Dr. JJ Peterson interviewed FitSimply Marketing Owner and Certified StoryBrand Guide, Julie Biddle and our client Brent Zande, owner of Slate Building Group about how they used StoryBrand Messaging and a Marketing Made Simple Sales Funnel to get him the exact type of customer he wanted to serve.
Get Results. Grow Your Business.
Whether you DIY or consult with an expert, you're counting on results from your marketing efforts. As you research and develop your plan, reference these resources. They're the tools, tips and frameworks we use to help our clients grow their business with confidence.
With over a decade's worth of experience in corporate and agency marketing, out of all the marketing books we've ever read, this book is by far the most helpful! You'll pick it up and immediately be able to apply the approach to your business.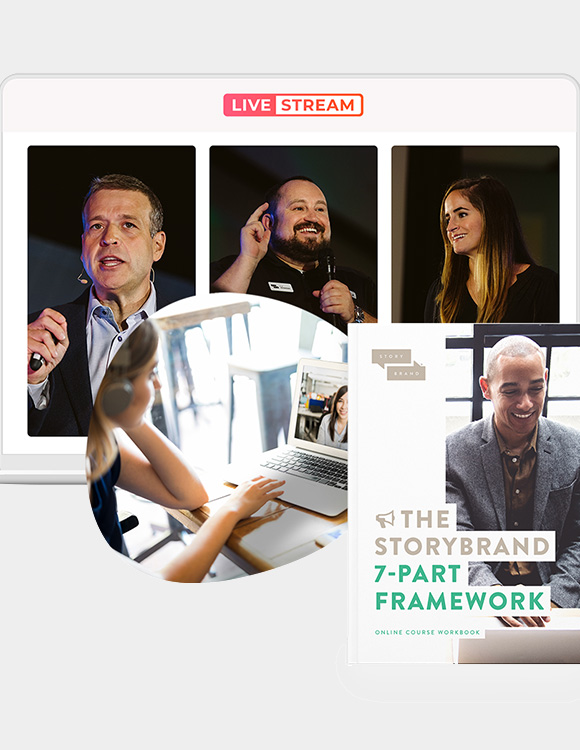 Conquer all the concepts of the StoryBrand framework in a 2 day virtual experience. You'll receive one-on-one coaching with a FitSimply Marketing Certified Guide to help you create your 7 part messaging framework and outline a 5 part sales funnel for your business.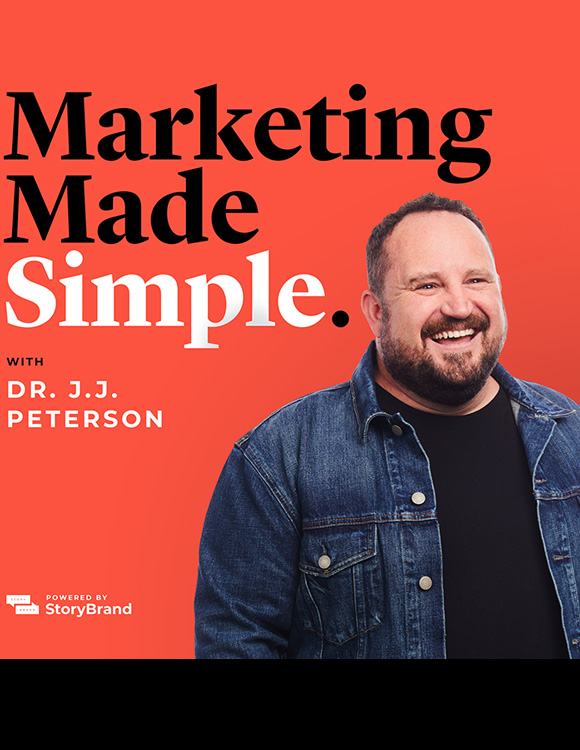 Tips, strategies, and interviews with actionable steps you can immediately work into your marketing efforts. Hear FitSimply Owner, Julie Biddle, on podcast episode #17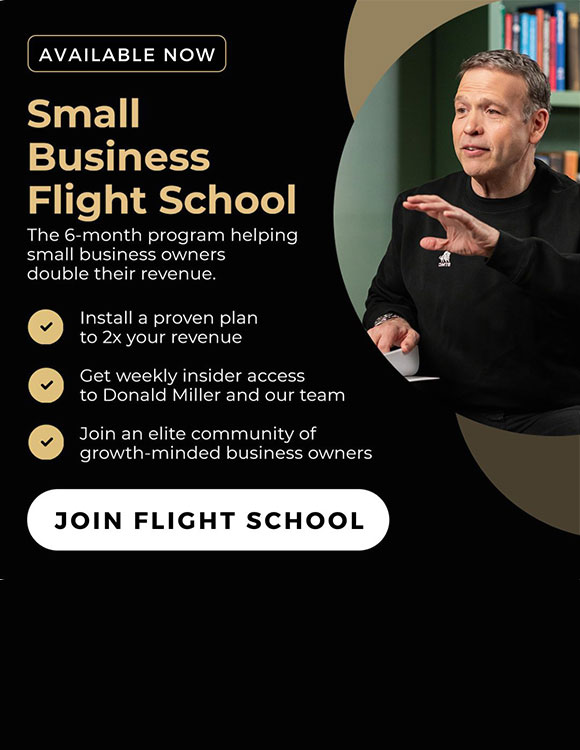 Most small businesses fail (65%) within the first five years. That's more than 6 out of 10! Small Business Flight School will walk you through six frameworks (leadership, sales, marketing, products, overhead/operations, cash flow) that will help you create predictability and reliability in your business so it can grow.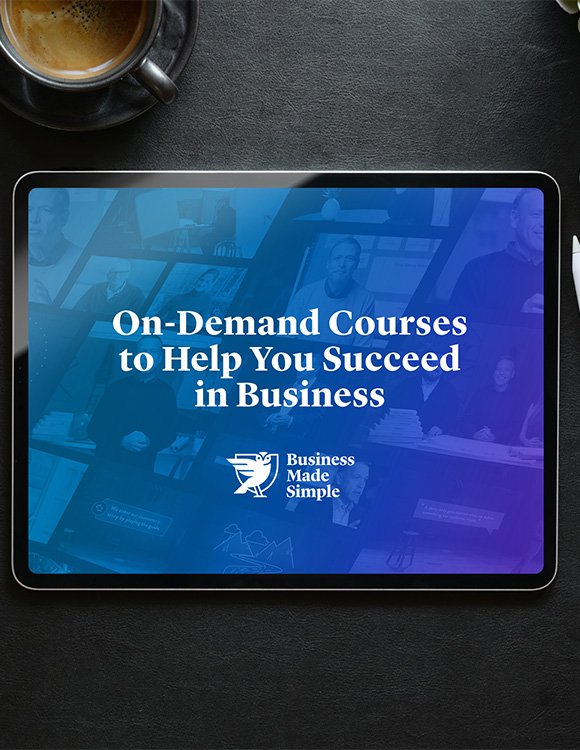 On demand courses you need to master key business skills that will help you confidently grow your business.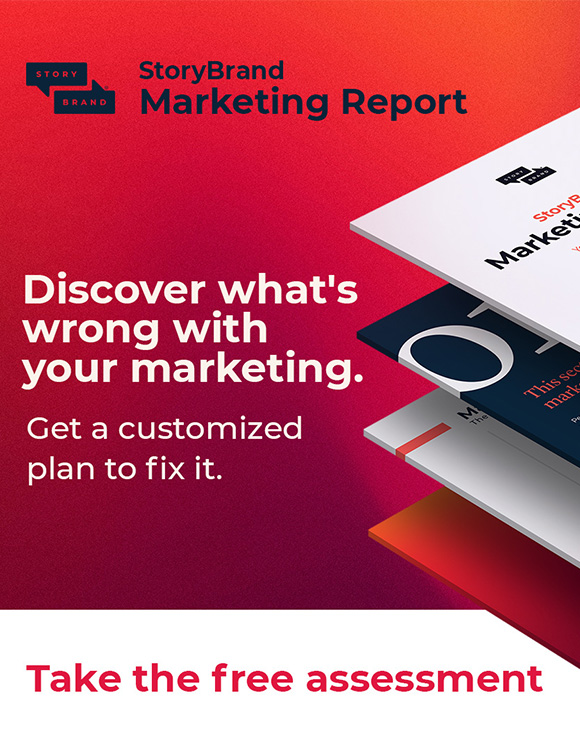 Pinpoint what's working and what needs to change with this custom assessment. Plus, we provide a complimentary 30-minute consult to review the results and create a plan that fits with your business and budget.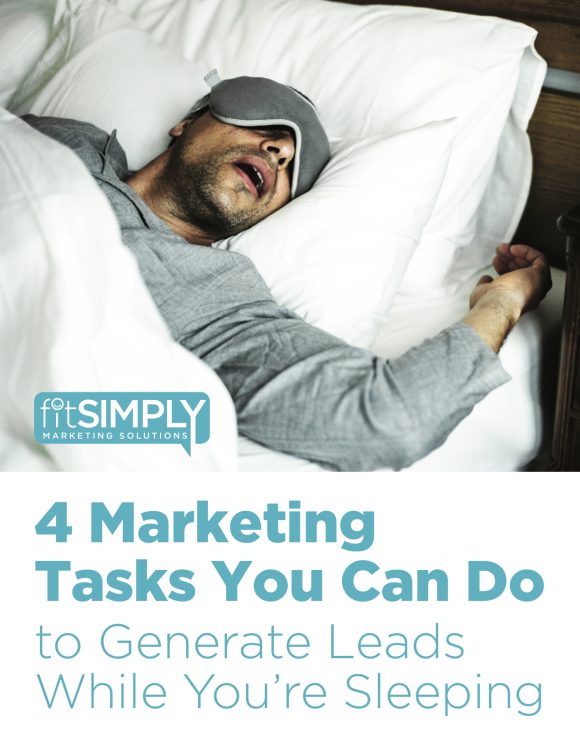 We created this free resource to help you know exactly what to do to ensure you always have a consistent flow of leads for your business.
If You're Tired Of Doing Marketing On Your Own, The FitSimply Team Is Ready To Be Your Marketing Partner. ​
Gain A Trusted Partner.
Get The Right Results.
Grow Your Business.